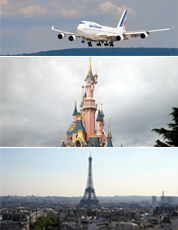 Transfer
Your have just landed at Paris Charles de Gaulle or Orly and need a fast, reliable and comfortable way to get to the Euro-Disney park or downtown Paris? Or, conversely you have a tight schedule of business meetings and have to catch a flight or a high-speed train? Your dedicated chauffeur is there to meet and greet you, pick up your luggage and drive you safely and reliably to your destination in the shortest possible time.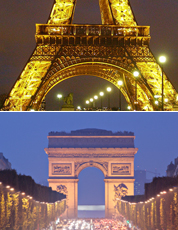 At your leisure
You'd like to travel into Paris or to the French provinces for professional or private reasons? You fancy a shopping spree or an opportunity to explore some of the finest heritage sites in and around Paris? You have to put together an event (seminar, trade show, congress, anniversary, wedding) and are looking for the ideal logistics and transport solution? What you need is the guarantee of fast, effortless transport. Nothing could be easier: our vehicles and our chauffeurs are available to address your needs and take you exactly where you want to be.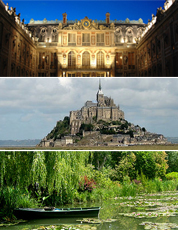 Sightseeing
Feel the need for a break? Normandy and its WWII beaches, the vineyards and cellars of Champagne, Burgundy, the Loire Valley and its châteaux, Versailles, Chantilly, Fontainebleau, Barbizon, Le Mont-St-Michel, Giverny, Chartres... Sit back, relax and, for a few days, let our chauffeur take you to explore France's world-famous heritage sites.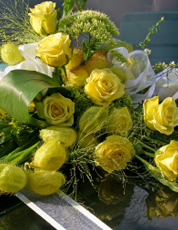 Weddings
Weddings are momentous, unforgettable occasions at which smooth, efficient organisation is vital! Our chauffeur-driven cars ease the burden, ensuring that you get to the church, the city hall and the reception rooms on time! The happy couple will enjoy the sheer comfort and pleasure of one of our luxury vehicles, while our minibus fleet ensures that guests enjoy their travel and every moment of the ceremonies. Our service provides the pleasure and dependability that will make this a truly unforgettable day!
Plus, we offer you a courtesy bottle of champagne and, on request, our vehicles can be specially decorated for the occasion.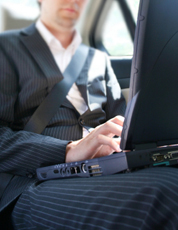 Long-term rentals
For professional and private customers alike, we offer a long-term chauffeur-driven vehicle rental service for all your travel throughout France and Europe. Cut out the hassle of having to run a car or even a fleet of cars and take advantage of the professionalism and thoroughness of our chauffeur car service. We will take care of all your travel and transportation needs.